The Ultimate Makeover for Your Home: Transformative Hardwood Floor Buffing Services!
Investing in hardwood floors is a great way to add value to your home, and they can last for generations as long as they are properly cared for. In spite of the fact that hardwood floors are often cleaned regularly, they can still lose their shine over time and become dull and worn out.
Are your hardwood floors looking dull and worn-out?
Do you dream of restoring the natural beauty and shine of your wooden floors?
Don't look any further about floor buffer service! The hardwood floor buffing services will transform your floors from unattractive to beautiful, making them the center of attention in your home. To restore your hardwood floors to their former glory, we offer a range of hardwood buffing and finishing services, including buff and rebuff hardwood floors, finishing and refinishing your wood floors, removing scratches, buffing and waxing your wood floors, buff and shine wood floors, skillfully buffing and polishing wood floors, coating and recoating your wood floors.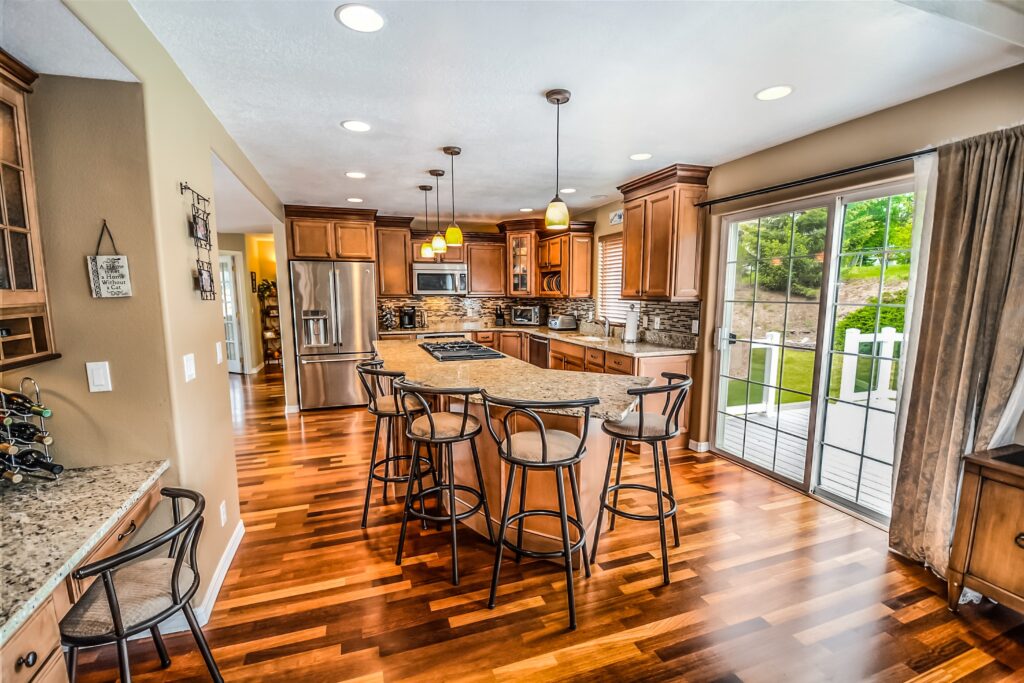 Our team inspects your floors thoroughly to determine the extent of the damage and what steps to take
We buffing hardwood floors to remove scratches and scuff marks from your floors and restore their shine With state-of-the-art buffing equipment
Enhance the durability and protect your wood floors against future damage with our specialized hardwood floor buff and coat service. Our skilled team applies a protective coating to your floors.
Hardwood Floors Buffing Benfits
The process of buffing wood floors restores the natural shine and beauty of the wood by removing scratches and dullness from the surface.
Buffing a hardwood floor can enhance the durability of your floors, helping them to withstand everyday wear and tear.
Enhances indoor Air Quality
Buffing a wood floor removes dust, allergens, and other debris from surfaces, making indoor air healthier and the living environment cleaner.
Instead of costly floor replacements, buffing hardwood floors offers an affordable solution to refresh your hardwood floors, saving you time and money.
Hardwood Now takes great pride in being your go-to destination for professional hardwood floor buffing service including buffing engineered wood floors of the highest quality. Whether you need to buffing a new hardwood floor or buffing old hardwood floors, we can help. Our company is fully insured and licensed, so you can be assured you are dealing with a reputable and trustworthy floor buffing company. When you choose us, you are opting for excellence, reliability, and unparalleled craftsmanship. Our team is highly skilled with years of experience in wood floor buffing services. We have honed our craft and can handle all types of hardwood floors with precision and care. We use cutting-edge buffing equipment and premium-grade materials for exceptional results. A flawless buffing wooden floors process is ensured by our advanced machinery, leaving your floors with a brilliant shine. Our services are tailored to meet your specific needs and preferences based on the type of hardwood floor you have. Our customized solutions are available for both residential and commercial floor buffing services in various locations including New York City (NYC), New Jersey (NJ), West Chester NY, Connecticut and more. We strive to complete each buff wood floor project promptly without compromising on quality despite the fact that we value your time. Keeping your daily routine minimally disrupted is our top priority when buff and recoat hardwood floors.
Buffing your wood floors with Us today!
Contact us today to schedule a consultation and discover the transformative power of wood floor buffing service. As reputable Floor Buffing contractors and a top-tier floor buffer company, Hardwood Now specializes in restoring floors to their former glory and breathing new life into your home.